VHS tapes of nineties dance recitals play, projected on stacked cubes, at a gallery opening at the Public Functionary gallery in northeast Minneapolis.
Everything on display is connected to the Hollywood Studio of Dance in north Minneapolis. It is the opening of artist and curator Za'Nia Coleman's archival exhibition, "Saturday Mornings and the Faces We Remember."   
There are newspaper clippings, blown-up photo negatives and a wall filled with photos of youth dance teams, displayed in those clear chunky box frames so ubiquitous in the 90s — the show focuses on the 1991-2001 decade. The space feels like walking into a memory of sparkly spandex, dance routines, ballet slippers and smiling faces.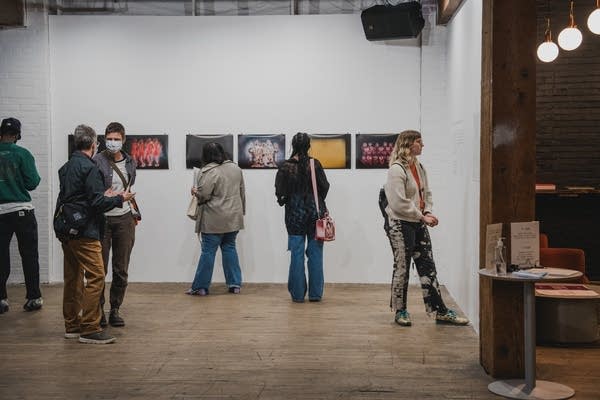 Coleman is a fellow with the Emerging Curators Institute and the exhibition is her final presentation. It is a love letter to the dance school, what Coleman calls a community institution where generations have learned to dance since it opened in 1991. Coleman, 28, took Saturday morning dance classes as a little kid.
"Museums and history contexts make archives feel boring and stale and not interesting," Coleman said during the opening night artist talk. "So the artistic part of my brain is like, how do we make them feel more accessible and creative and interesting?"
In her artist statement, Coleman describes the project as an "ode to a Black girl, who knew what it was to play, laugh, dance and the Black woman who held the space."
That woman is Diane Robinson, known to many as "Mrs. Diane." For more than three decades, Robinson has run the studio with the purple awning at the corner Broadway and Penn. Most of the materials in the show come from Robinson, community memories she's kept safe for decades.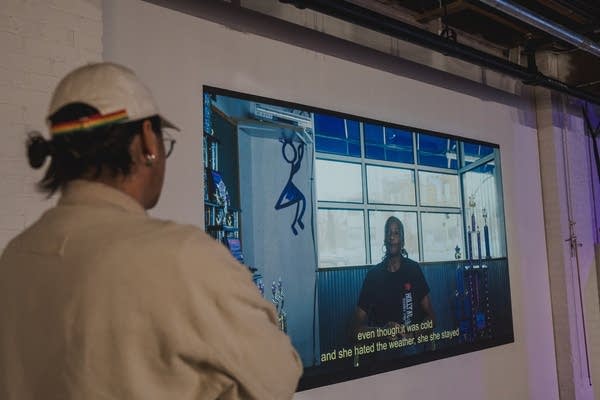 "When I first started, I didn't see people who looked like me teaching," Robinson says. She recalls being the only Black child in dance programs growing up. "I'm honored that she thought of me as someone she would like to do a project like that on. I am thankful that people will be interested in learning more about the history of the dance studio."
Coleman says the neighborhood is beginning to gentrify, and she wanted to capture the studio's impact.
"As the landscape is changing, it's important to document and note what has been there for a long time," Coleman says. "And the faces that have been there."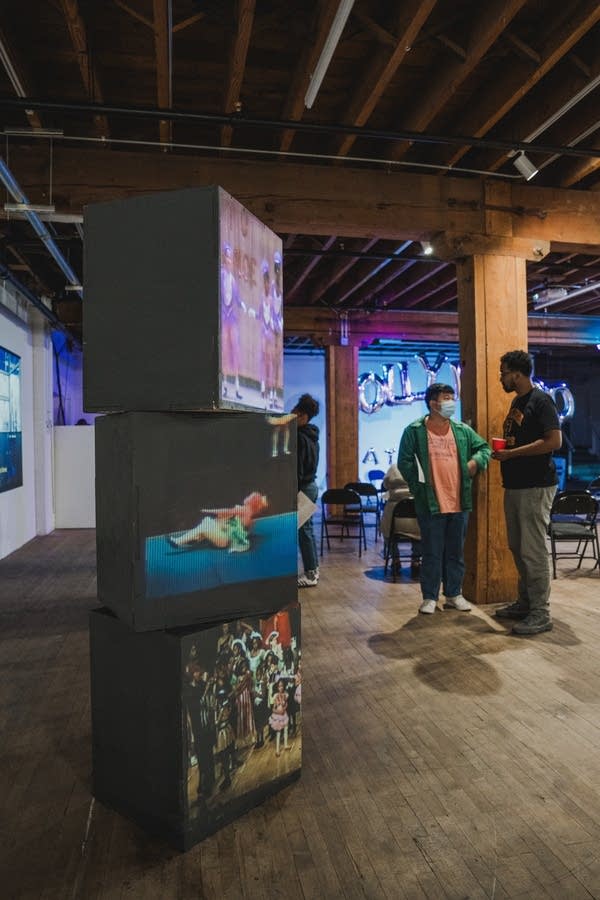 For more than a year, Coleman has been working with Robinson on the archival project, which started when Robinson asked for some help digitizing old recital videos.
"Building that relationship, that's a big part of the project," Coleman says. "What does it mean for somebody to hand over their stuff when they haven't felt like someone has cared about it before?"
Coleman also worked with her mentor Ego Ahaiwe Sowinski, a fellow artist and archivist based in Minneapolis. Sowinski is currently an archivist for St. Paul artist Seitu Jones.
"We definitely don't see an archival exhibition like this every day, but it is an important question to ask why," Ahaiwe Sowinski says. She says it's a type of black memory work.
"What Za'Nia is doing can be considered as activism," Ahaiwe Sowinksi says. "The value of remembering, and who gets to remember and whose histories we get to remember."
This is a living archive, Coleman says, so the work is not done. She wants more stories, more photos and videos, and definitely costumes from the community.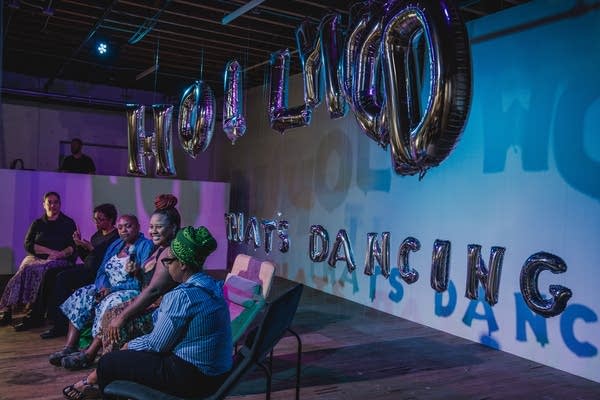 "If you have photos, if you have home videos of you getting dressed for a recital or your family getting together to take you to your recital," Coleman says. "Anything can be offered into the archive to tell the larger story of the studio."
"Saturday Mornings and the Faces We Remember" is open through Sept. 30 at the Public Functionary gallery in the Northrup King Building in northeast Minneapolis. 
For Twin Cities Art Week, Coleman will be doing a closing conversation Sept. 29 with Public Functionary's Tricia Heuring. They will be joined by Yasmin Yassin, whose "Dhanto" exhibition — dedicated to the dance troupe of The Somali Museum of Minnesota — is on view in Public Functionary's upper gallery.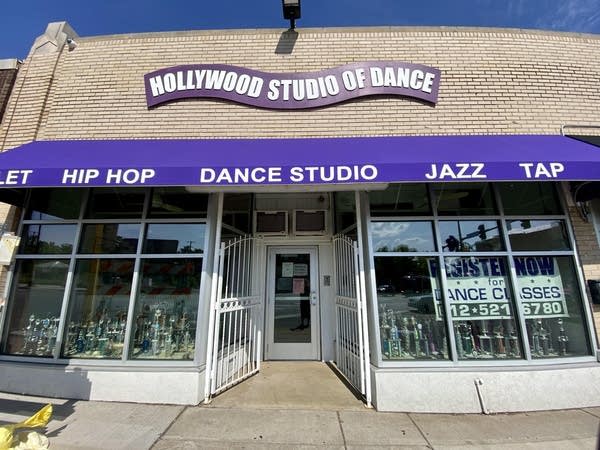 Collected from Minnesota Public Radio News. View original source here.