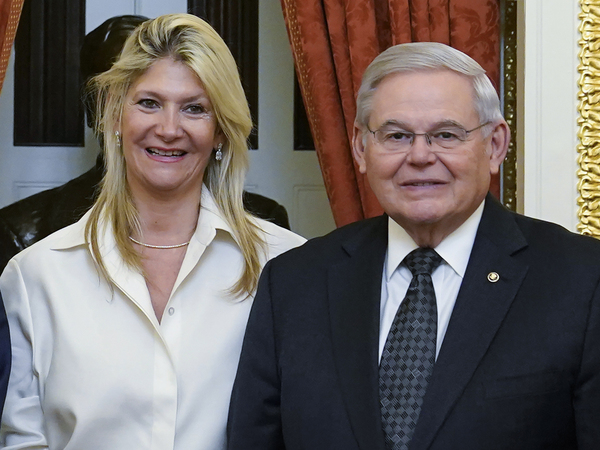 Sen. Bob Menendez, D-N.J., was indicted Friday on corruption charges in Manhattan, N.Y., following an investigation by federal prosecutors.
The indictment was unsealed in Manhattan federal court. Menendez, 69, the top Democrat on the Senate Foreign Relations Committee, and his wife, Nadine, 56, are named in the indictment along with Fred Daibes, a real estate developer. Also charged were Wael Hana and Joseph Uribe.
The indictment accuses Menendez and his wife of engaging in "a corrupt relationship with three New Jersey associates and businessmen" — Hana, Uribe and Daibes — and accepted "hundreds of thousands of dollars of bribes in exchange for using" the senator's power and influence. Those bribes included cash, gold, payments toward a home mortgage, compensation for a low-or-no-show job, a luxury vehicle and other things of value, the indictment claims.
The development comes about six years after Menendez was tried on unrelated claims of corruption – a trial that ended with a hung jury.
A statement from the U.S. Attorney for the Southern District of New York said prosecutors would announce the charges at 11 a.m. at a press event in New York.
Copyright 2023 NPR. To see more, visit https://www.npr.org.
Collected from Minnesota Public Radio News. View original source here.